Bulk Bag (FIBC), Tarp, and Cover Manufacturing Services
As a Calgary-based manufacturer, BWI is capable of manufacturing multiple styles of standard bulk bags, UN rated bulk bags, industrial vinyl bags, tarps, and covers. BWI provides industrial sewing and cutting of a variety of materials, such as: polypropylene, polyethylene, vinyl, webbing, and various other industrial fabrics. With a manufacturing facility based in Calgary, AB and strong partnerships around the world, our value propositions are quick turnaround locally, and offering competitive pricing and high-quality products from our international partners. Lead times vary from 2 – 4 weeks for items manufactured at our Calgary location and 12 – 20 weeks for items manufactured overseas. Our Calgary manufacturing facility offers the following services: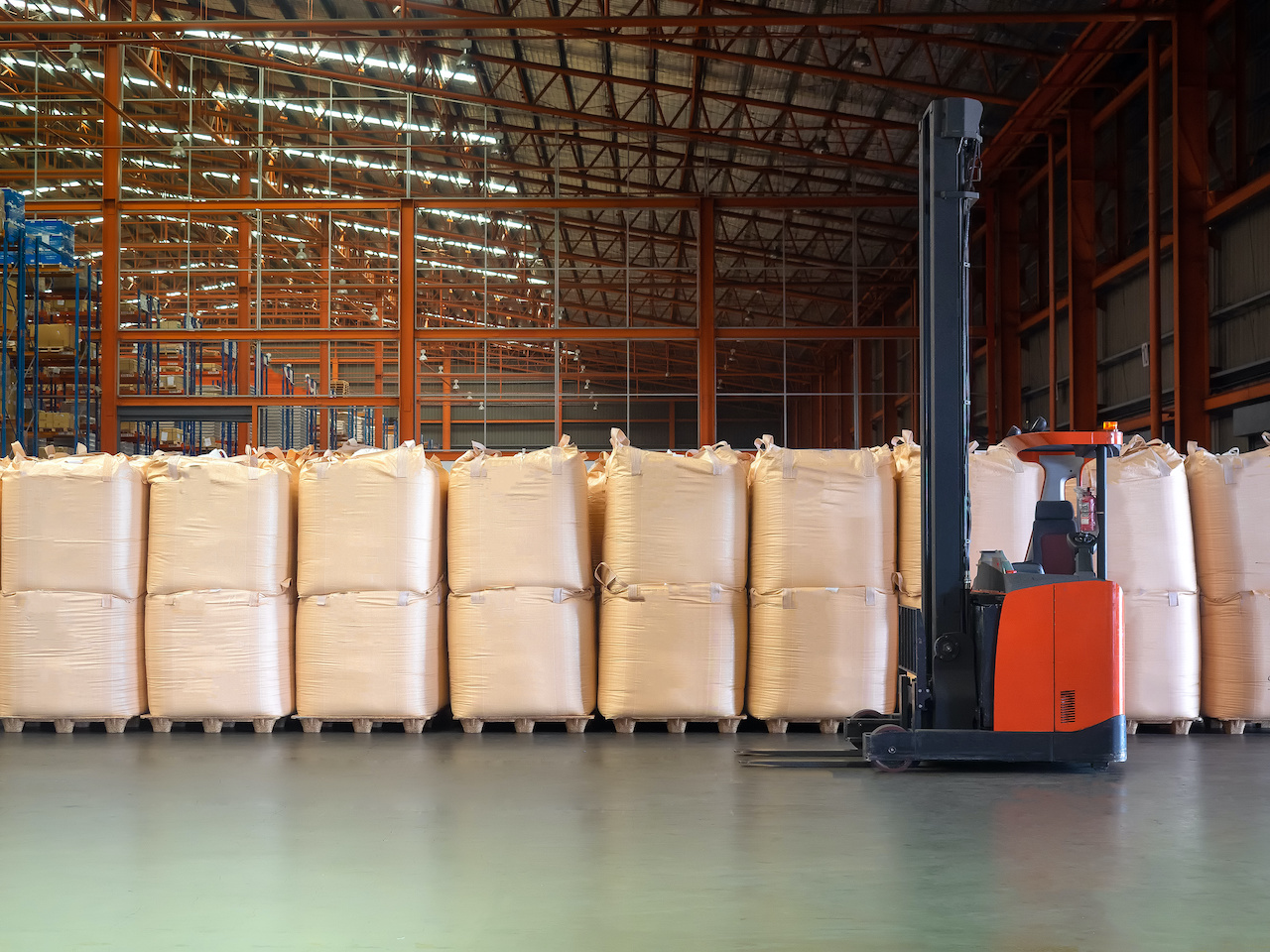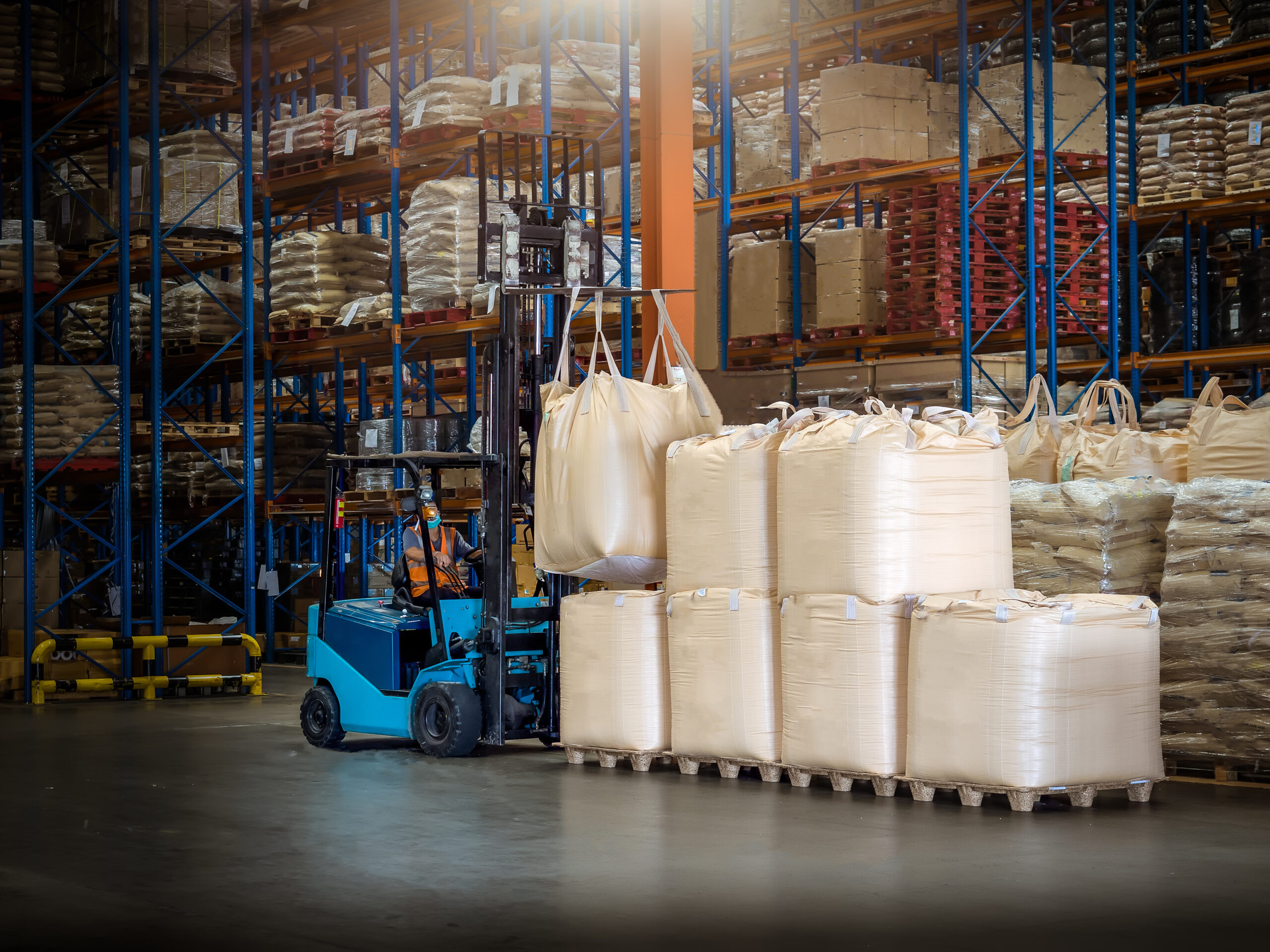 Product Development and Creation of Samples
Our team of experts will work with you and your team to create the optimal bulk bag, tarp, or cover for your application. BWI can assist with developing the following details: size, safe working load, configuration, color, printing, graphics, and accessories.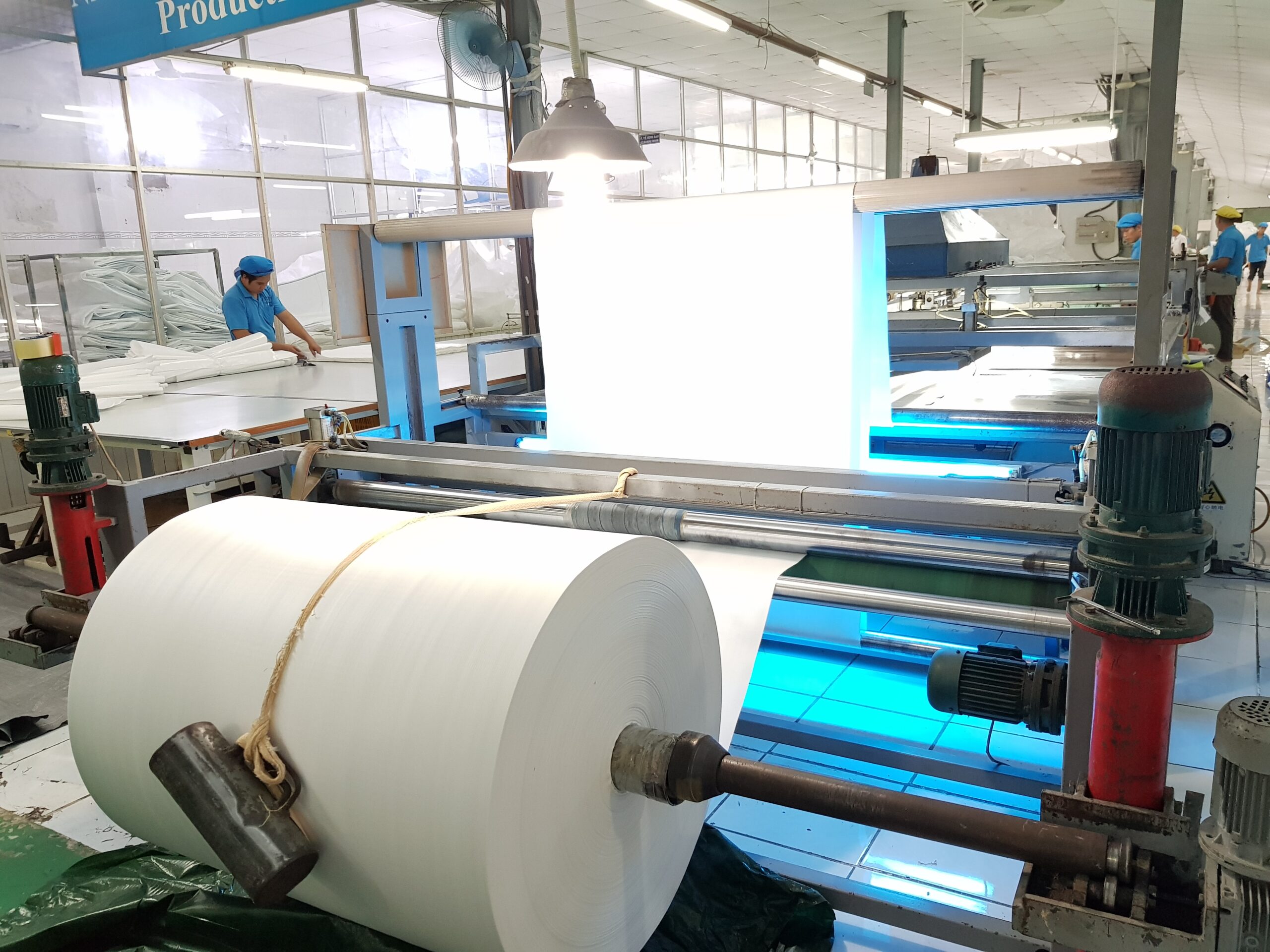 Standard Bulk Bag and UN Rated Bulk Bag Manufacturing
BWI is an ISO 9001:2015 certified manufacturer of standard bulk bags for many applications and UN rated bulk bags for hazardous materials and dangerous goods. BWI helps companies bridge the supply gap when overseas orders are late or manufactured incorrectly.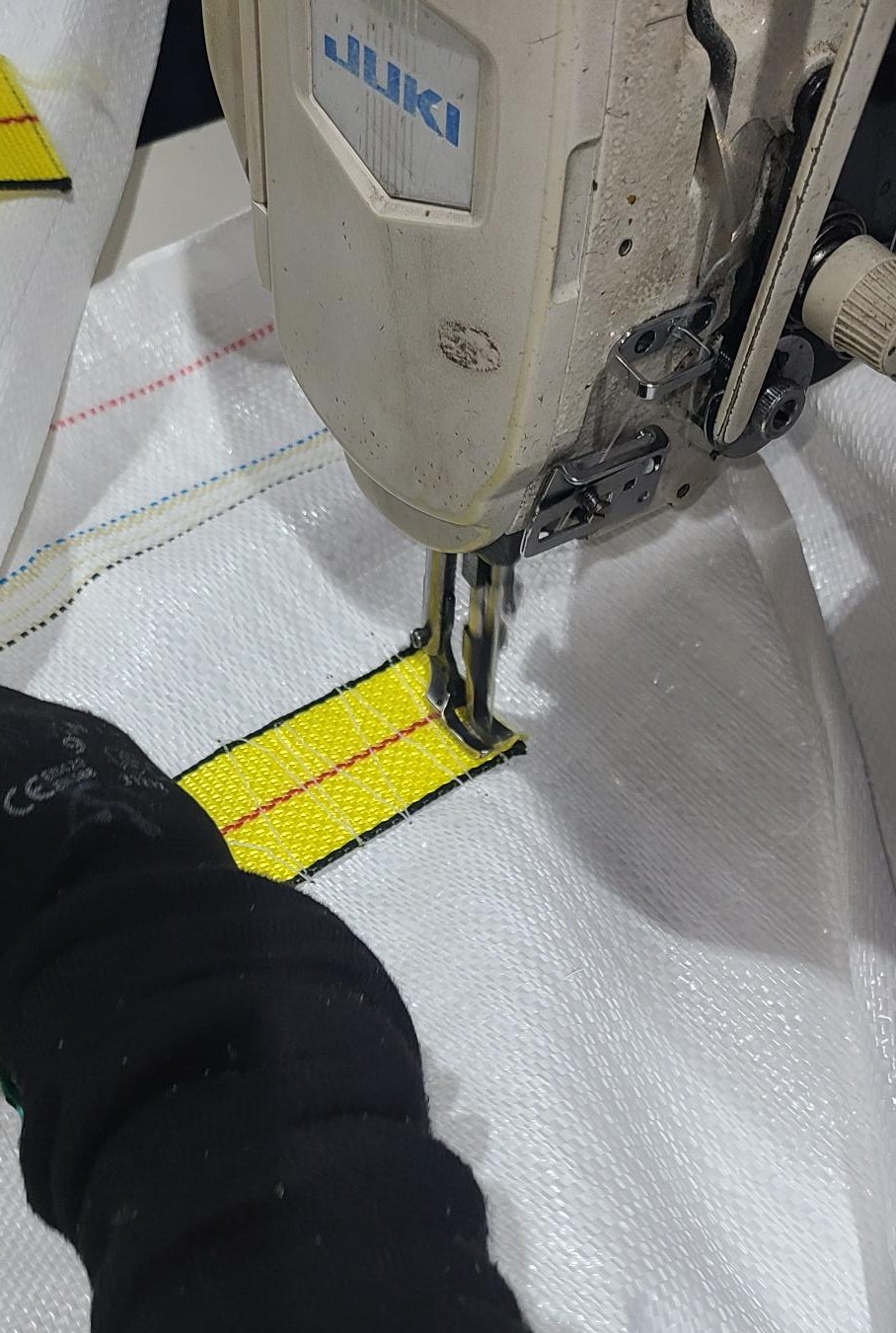 Bulk Bag Modifications and Fixing Poorly Manufactured Bulk Bags
If an order from overseas arrives incorrect, is missing important parts, or has poor quality sewing, BWI can work with you and your team to help alter your bulk bags so they can be used. Please keep in mind that overseas suppliers and importers hands are generally tied when mistakes happen.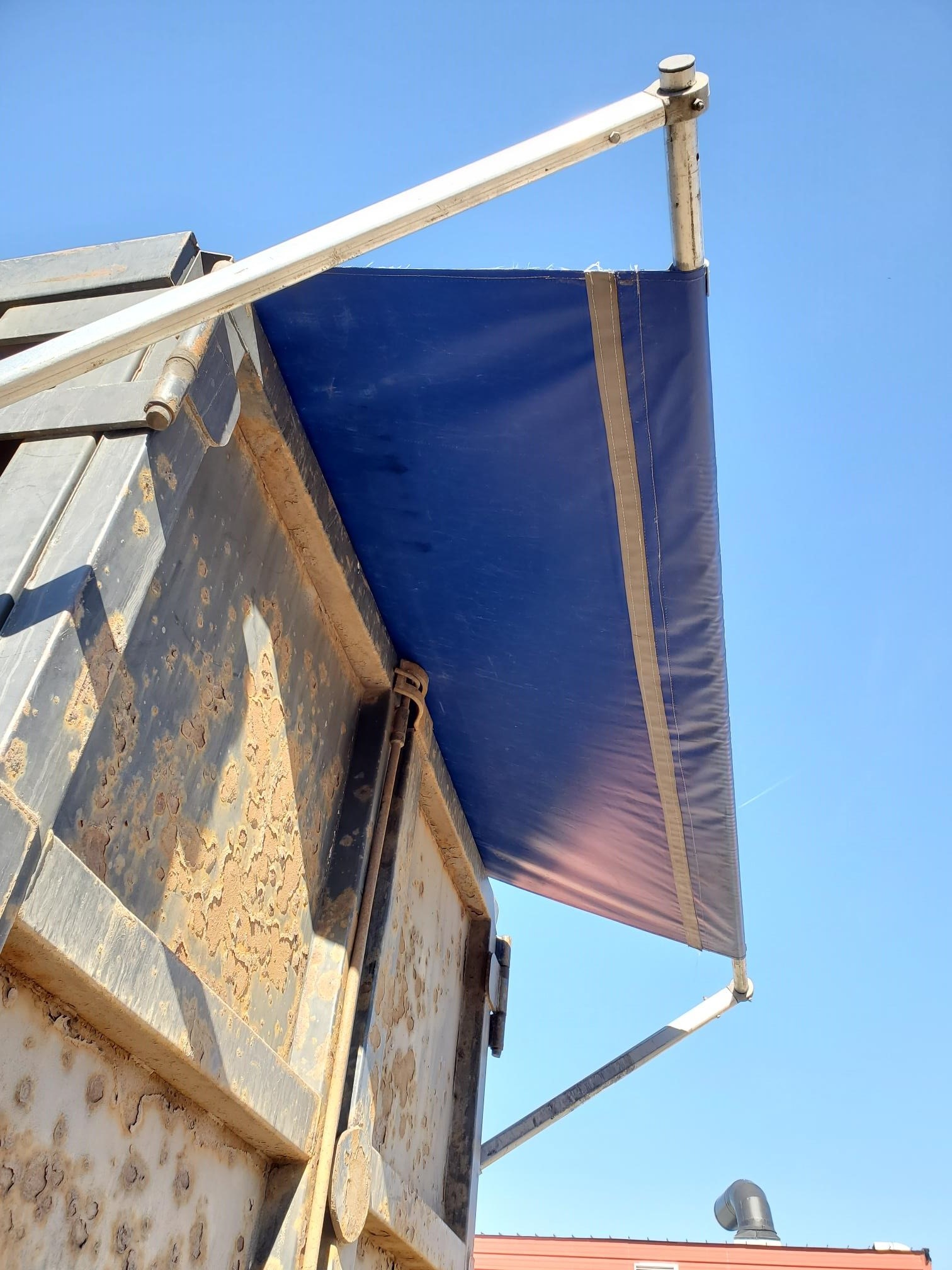 Tarp and Cover Manufacturing
BWI is fully equipped to manufacture custom tarps and covers for a variety of industrial applications. Applications include equipment covers, industrial curtains, truck and trailer tarps, wind turbine covers, dust control covers, debris tarps, snow and dirt tarps, containment tarps, and more! Many of our products have been tested and certified by third-party engineering firms to ensure they have Safe Working Loads and Safety Factors.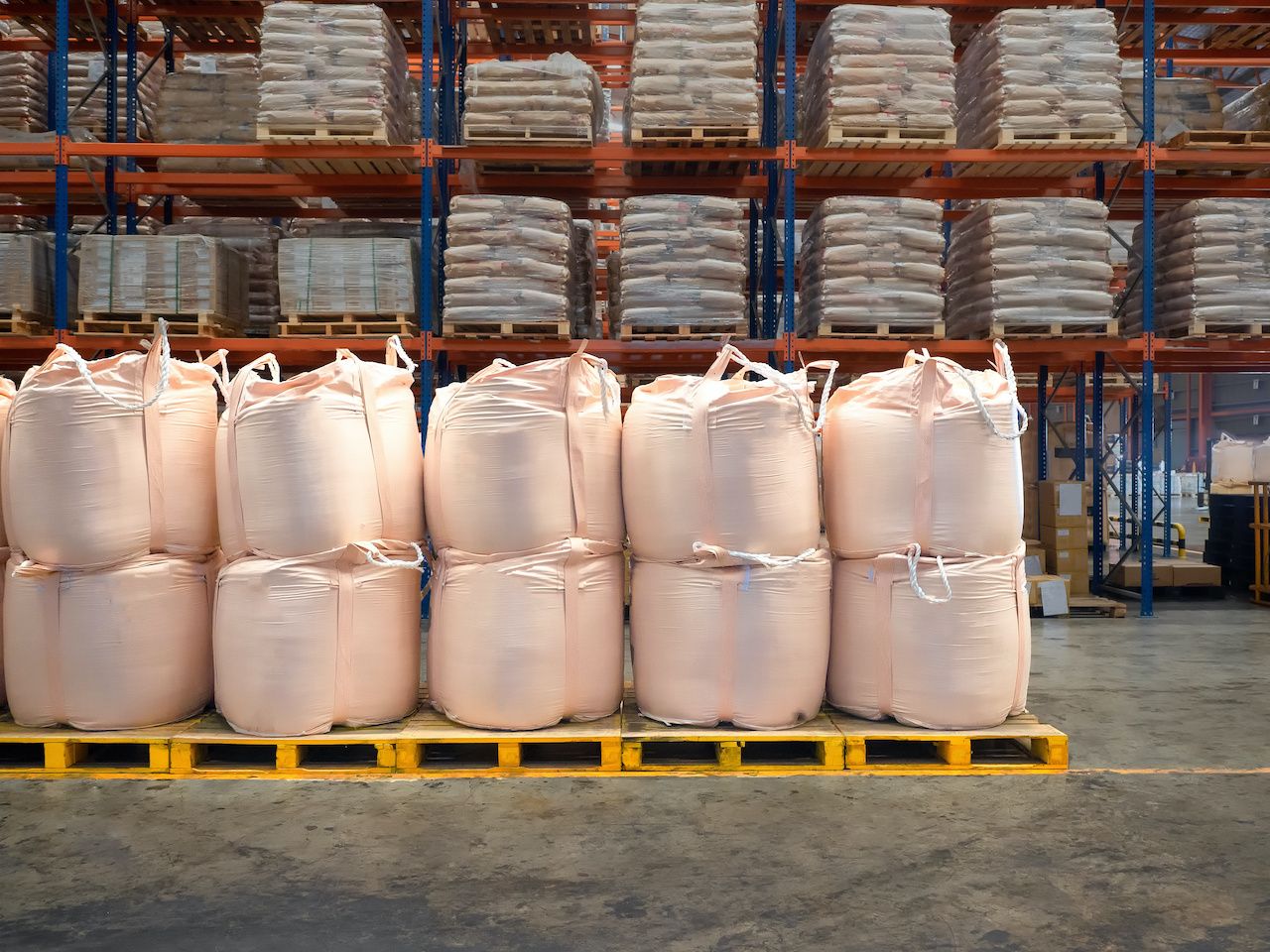 Screen printing and stencil printing are great methods of displaying your brand and/or product information on Bulk Bags and PPW Bags. BWI performs both screen printing and stencil printing locally on small to medium quantities of Bulk Bags and PPW Bags, in a quick and cost-effective manner.
UN Rated and Standard Bulk Bag Testing
Working with third party packaging experts and engineering firms, BWI can help design, test, and certify new Bulk Bag designs for standard, dangerous good, and hazardous material applications. Bulk Bag testing may include: stacking, top lift, drop, topple, righting, vibration, tear, and more technical tests to ensure a compliant and safe package.
Bulk Bags (FIBC) In Stock and Strong Inventory Choices
BWI maintains a strong level of inventory with over 20 different stock Bulk Bags, Small Woven PP Bags, and PE Liners, for a wide variety of applications and industries. Please contact us at sales@bwi-1.com for more information and to obtain a PDF copy of our stock product list. If there is a product that you require quickly and BWI does not stock it, we can work closely with other Bulk Bag suppliers in North America to find exactly what you need in a few business days.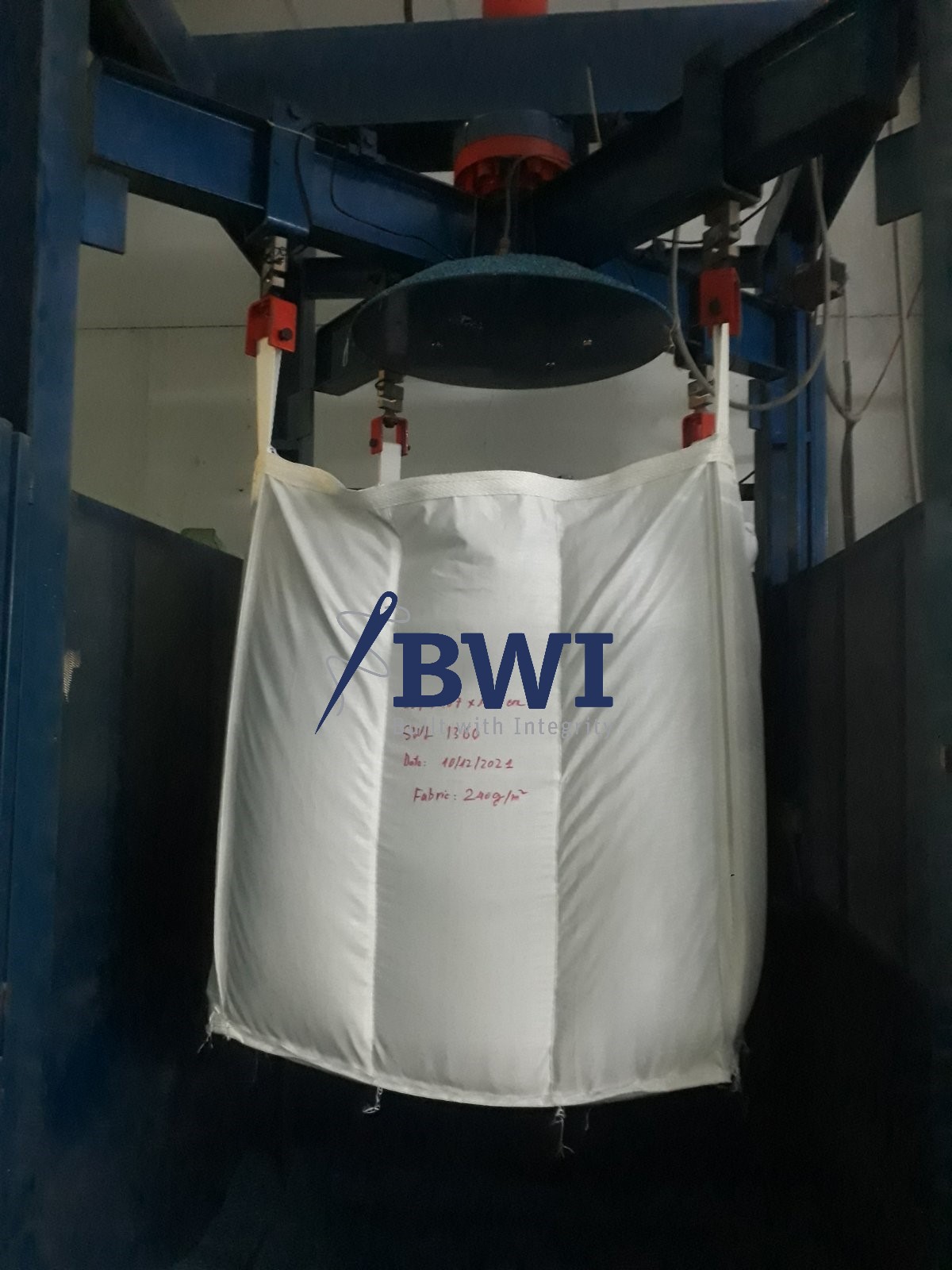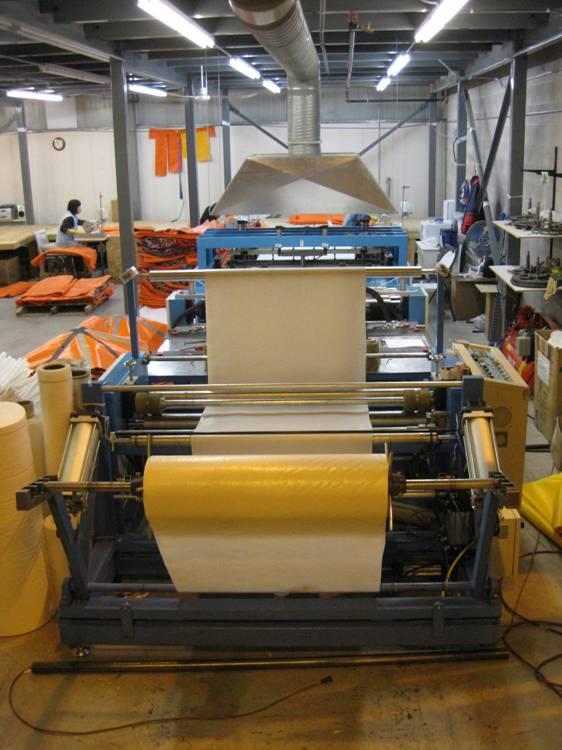 Labeling of Bulk Bags according to National Regulations with an Attached and Legible Label Containing the Following Data:
Name and address of the manufacturer
Manufacturer's reference which may be unique to any one Bulk Bag (FIBC) type;
Name and address of the supplier (if required)
Safe working load (SWL) in kilograms
Safety factor (SF), i.e. 5:1, 6:1 or 8:1 as appropriate
Reference to the Test Standard
Class of Bulk Bag (FIBC), i.e. "heavy-duty reusable", "standard duty reusable" or "single trip";
Type test certificate number (which shall be unique to any one type) and the; month and year in which the type test certificate was issued;
Date of manufacture of the (FIBC), i.e. month and year
Pictograms of the recommended handling methods
Details of any special treatments (i.e. UV-stability, Antistatic)
Where the FIBC is certified in relation to a specific product, the description of that product.
If you need a Bulk Bag, Tarp, or Cover in larger quantities, BWI can import it and delivery it to your facility. BWI specializes in Less Than Container Loads (LCL), Full Container Loads (FCL) and anything in between. Importing goods can be risky and confusing if you are not familiar with the process. When you choose BWI you can rest easy because we can assume the risk when importing products. BWI takes care of all handling fees such as brokerage, duty, taxes, etc. and these costs will be built into your quote. BWI arranges shipping and coordination of all freight and delivery, from almost any location, right to your warehouse door. BWI proudly takes the hassle out of importing Bulk Bags, Tarps, or Covers and makes the importing process care free for you and your team.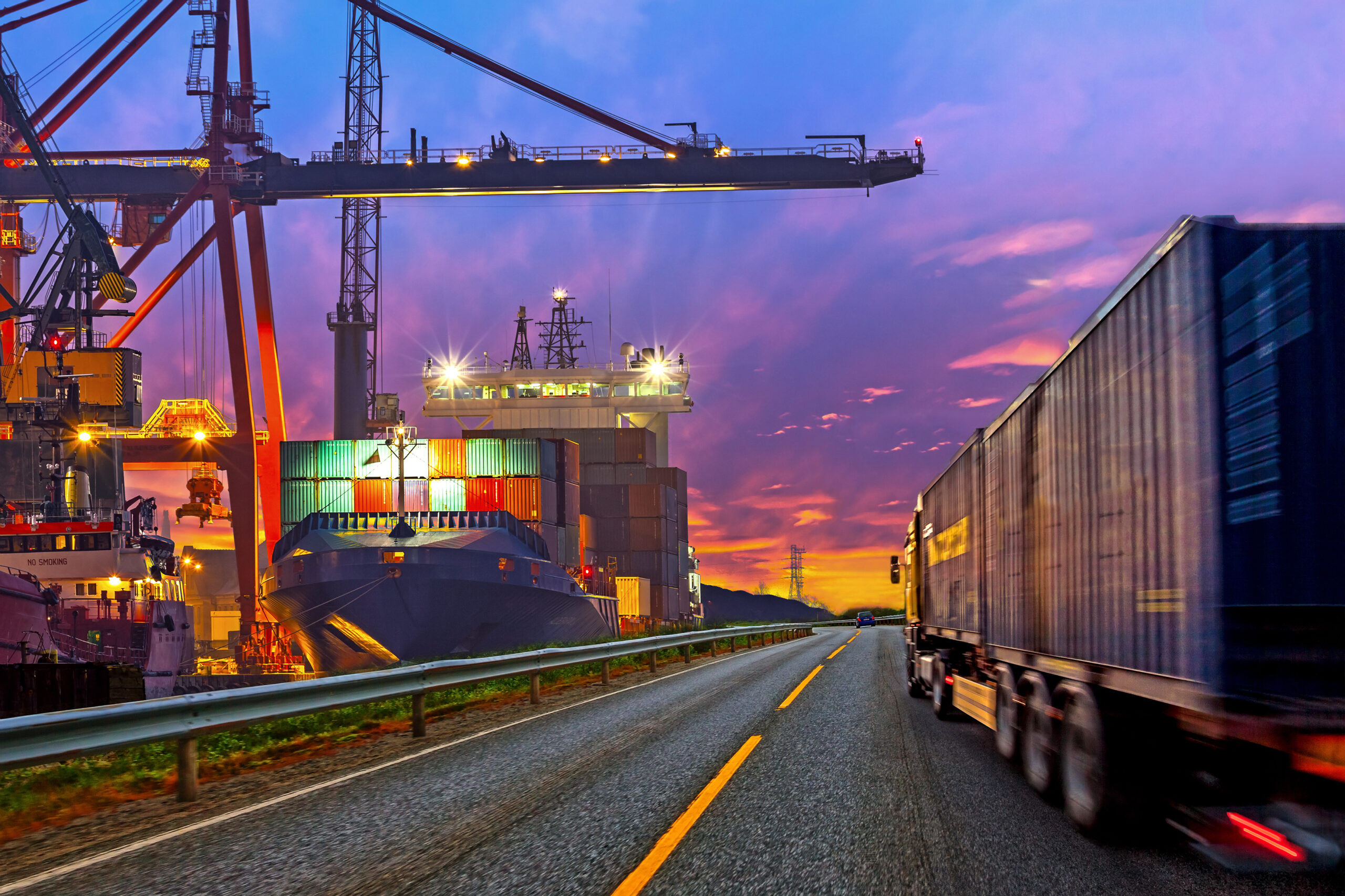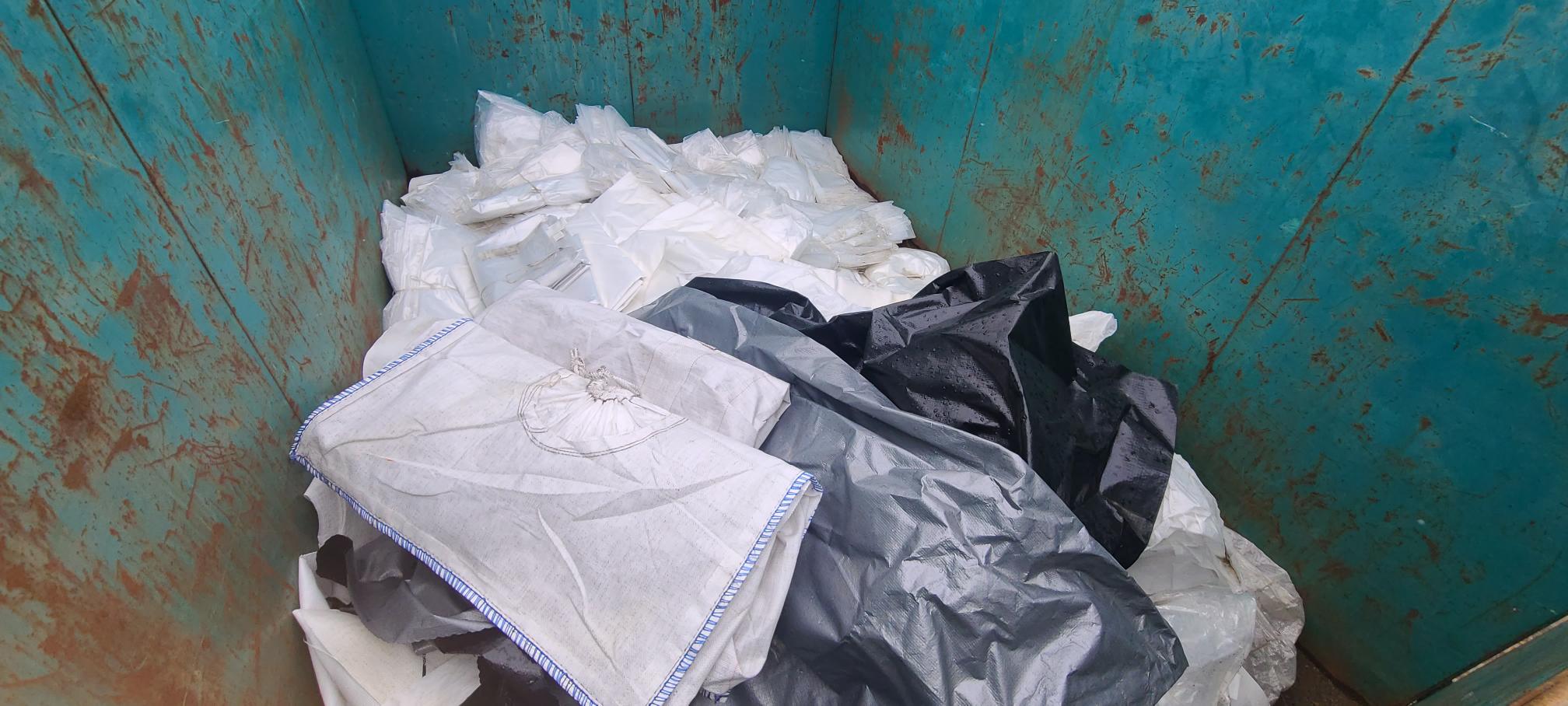 Bulk Bag (FIBC), Tarp, and Cover Recycling Services
The Flexible Intermediate Bulk Bag Association (FIBCA) strongly recommends recycling your Bulk Bag containers at the end of their lifecycle. Your Bulk Bags should be recycled when they have lift strap damage, contamination, dampness, moisture or mould, wood splinters, or when the printing becomes smeared, faded or is otherwise illegible. Through trusted partnerships worldwide, BWI is happy to offer Bulk Bag recycling solutions for our clients, both domestically and internationally. Let BWI create a Bulk Bag recycling program for your business needs. Contact us for more information on our Bulk Bag recycling services.
Banner Finishing Services
BWI offers quick and economical banner finishing services for the sign industry. For over 15 years we have offered banner finishing options such as pole pockets, grommets, single and double-stitched hems, rope sewn-in hem, hook and loop, d-rings, welded seams, and webbing reinforcement. We can also finish banners with custom shapes and sizes. We work with almost all industrial textiles, including vinyl (PVC), canvas, polyester, mesh, and nylon.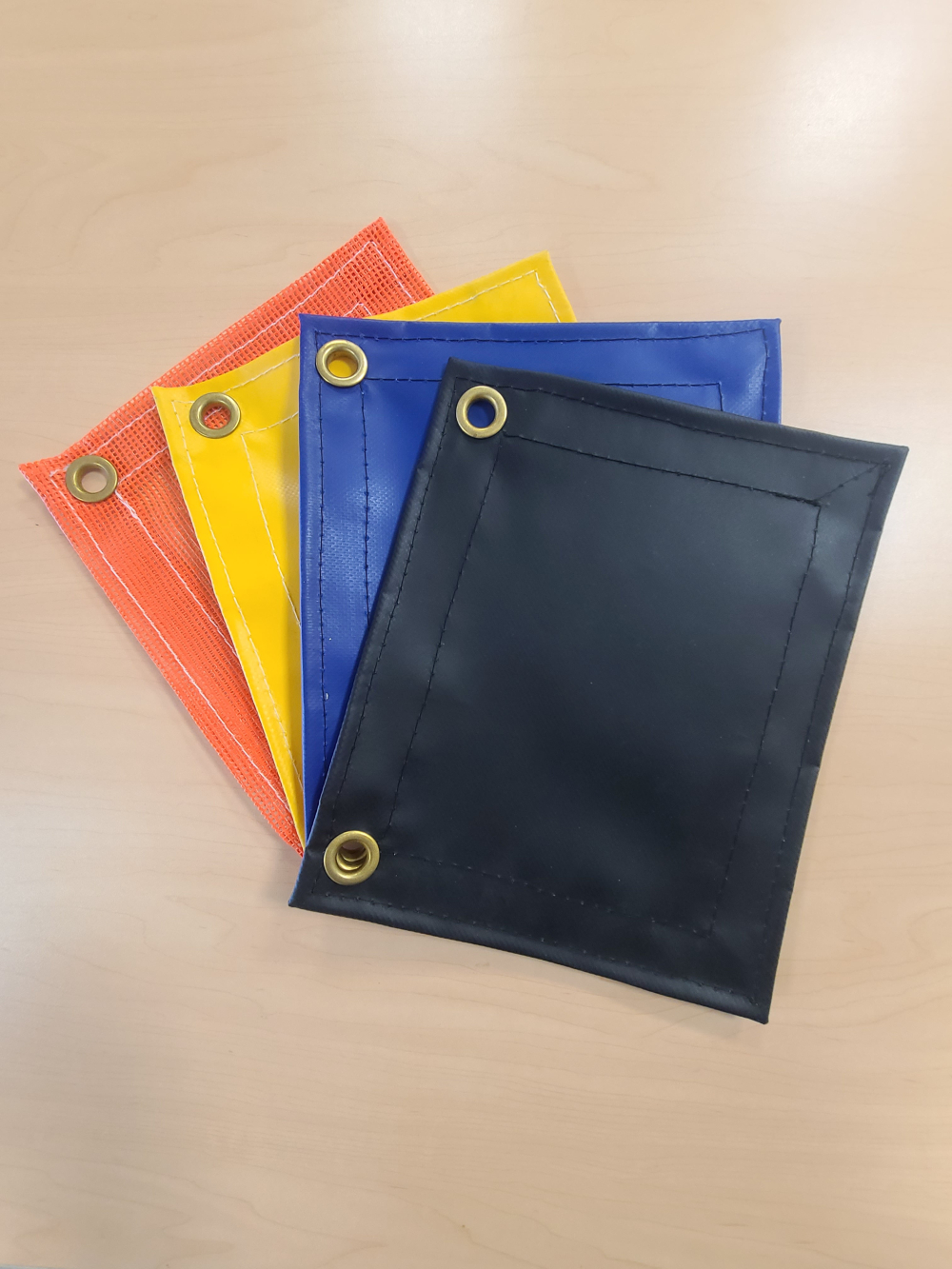 Contact us
Built with integrity is here to assist with custom solutions and product information. Email below or call us today at
BWI has been a leading manufacturer in Canada since 2005. We have provided a variety of solutions to a range of industries including energy, agricultural and construction. By combining industry experience, global sourcing capabilities and a versatile manufacturing facility, we are able to provide our customers with superior products and services at competitive rates. From design to delivery, our service-focused team will provide the individual attention every customer deserves.