The Flexible Intermediate Bulk Bag Association (FIBCA) strongly recommends recycling your bulk bag containers at the end of their lifecycle. Your FIBCs should be recycled when they have lift strap damage, contamination, dampness, moisture or mould, wood splinters, or when the printing becomes smeared, faded or is otherwise illegible. Through trusted partnerships worldwide, BWI is happy to offer FIBC recycling solutions for our clients, both domestically and internationally. Let BWI create an FIBC recycling program for your business needs. Contact us for more information on our FIBC recycling services.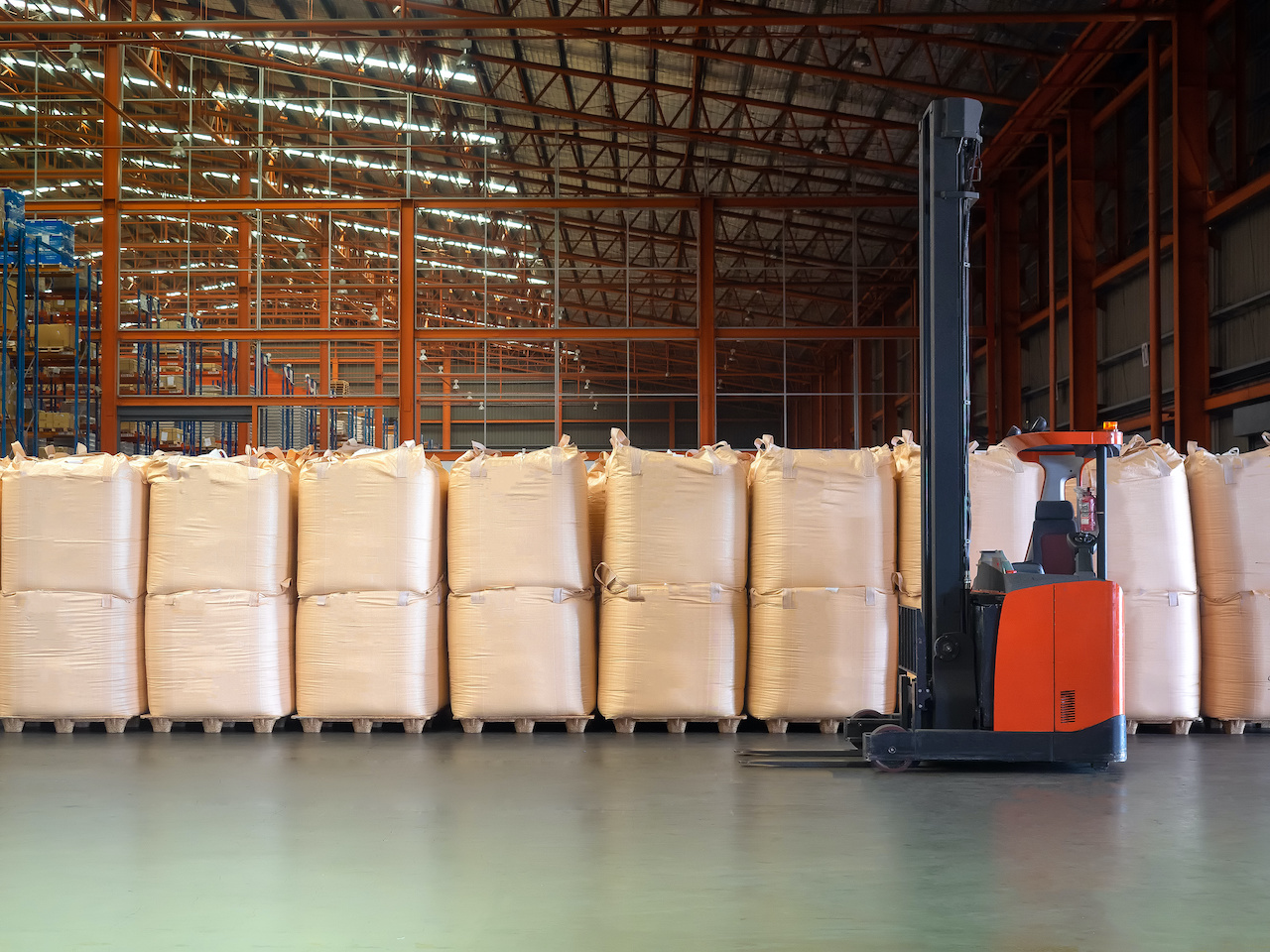 As a Calgary-based manufacturer of a variety of industrial bulk bags and tarps, we provide industrial sewing and cutting of industrial poly fabrics, install grommets, webbing and perform hot air welding. If there is a style of bulk bag or tarp that we cannot custom manufacture in-house, then we will be happy to source and import it for you. With manufacturing facilities based in Calgary, AB and strong partnerships in South East Asia and Subcontinental India, we have quick turnaround locally and at competitive prices from overseas. Lead times vary from 1 – 3 weeks for items manufactured at our Calgary location and 10 – 14 weeks for items imported from overseas. Please note: our sewing services are specific to industrial applications only. We do not sew clothing and household items.
If you need an industrial product from overseas BWI can import it. We specialize in LCL, FCL, INCO terms 2020, duties, brokerage, fumigation certificate, and commercial contracts. Importing goods can be risky and confusing if you are not familiar with the process. When you choose BWI you can rest easy because we assume the risk when importing your products. We take care of all handling fees such as brokerage, duty, taxes, etc. and these costs will be built into your quote. We arrange shipping and coordination of all freight and delivery, from almost any location, right to your door. BWI proudly takes the hassle out of importing industrial products and makes the importing process easy for your team.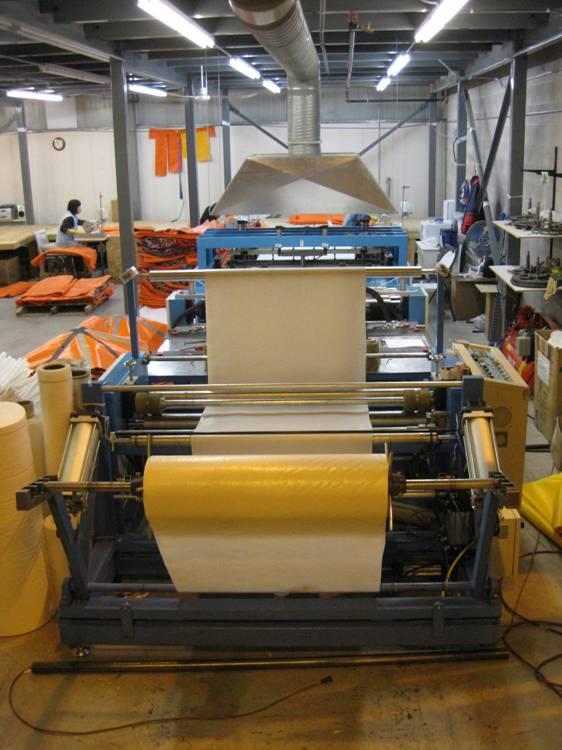 At our Calgary facility, we offer block letter printing using up to two colours as well as your choice of a variety of coloured poly fabrics. Customize your bulk bag or tarp with your business name, website and more. We even have graphic design and custom labelling services available.
On products manufactured in Calgary, we offer silk screen printing and stencil printing with a choice of 1-2 colours.
On many of our imported bulk bag products, we offer Flexo silk screen printing in four different colour options.
BWI can also offer a tag on your product. With this option, you can get a full custom logo printed on the tag.
BWI also ensures that all of our FIBCs meet national regulations with a permanently attached and legible label containing the following data:
Name and address of the manufacturer
Manufacturer's reference which shall be unique to any one FIBC type
Name and address of the supplier (if required)
Safe working load (SWL) in kilograms
Safety factor (SF), i.e. 5:1, 6:1 or 8:1 as appropriate
Reference to the Test Standard

Class of FIBC, i.e. "heavy-duty reusable", "standard duty reusable" or "single trip"

Type test certificate number (which shall be unique to any one type) and the month and year in which the type test certificate was issued
Date of manufacture of the FIBC, i.e. month and year
Pictograms of the recommended handling methods
Details of any special treatments (i.e. UV-stability, Antistatic)
Where the FIBC is certified in relation to a specific product, the description of that product.
BWI is proud to be an authorized distributor of Consew industrial sewing machines and sewing products. Manufacturing the most reliable sewing machines in the sewing industry since 1898, Consew has a reputation that users can depend on. They carry one of the largest varieties of sewing, cutting and pressing equipment; as well as an extensive line of supplies related to the sewn products industry. BWI can offer you an extensive variety of Consew industrial sewing machines, parts and accessories. For more information and to check out their complete line, visit Consew or contact us today.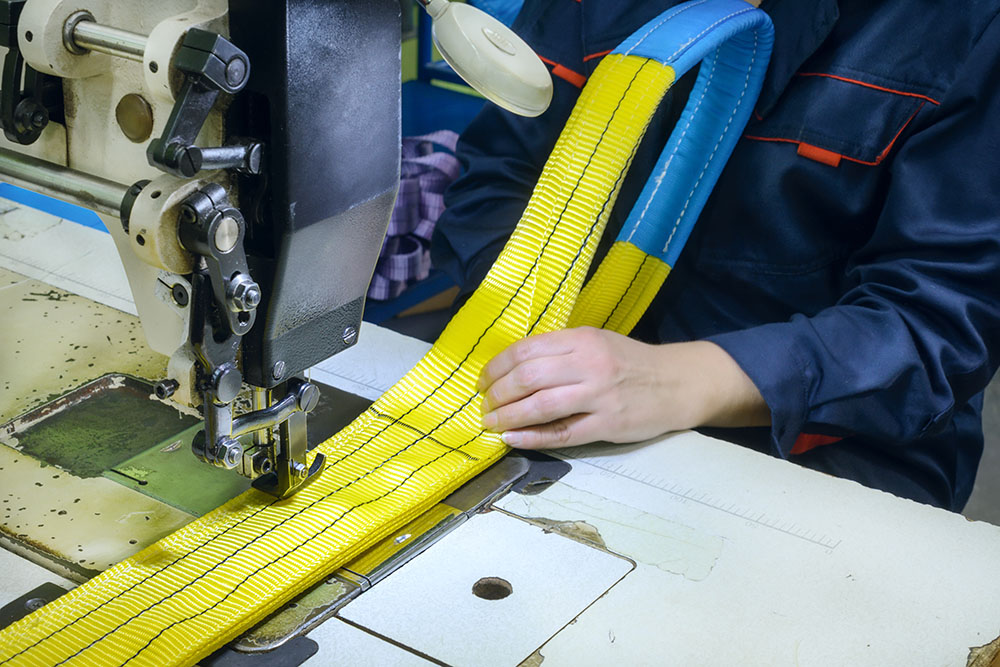 Contact us
Built with integrity is here to assist with custom solutions and product information. Email below or call us today at
BWI has been a leading manufacturer in Canada since 2005. We have provided a variety of solutions to a range of industries including energy, agricultural and construction. By combining industry experience, global sourcing capabilities and a versatile manufacturing facility, we are able to provide our customers with superior products and services at competitive rates. From design to delivery, our service-focused team will provide the individual attention every customer deserves.